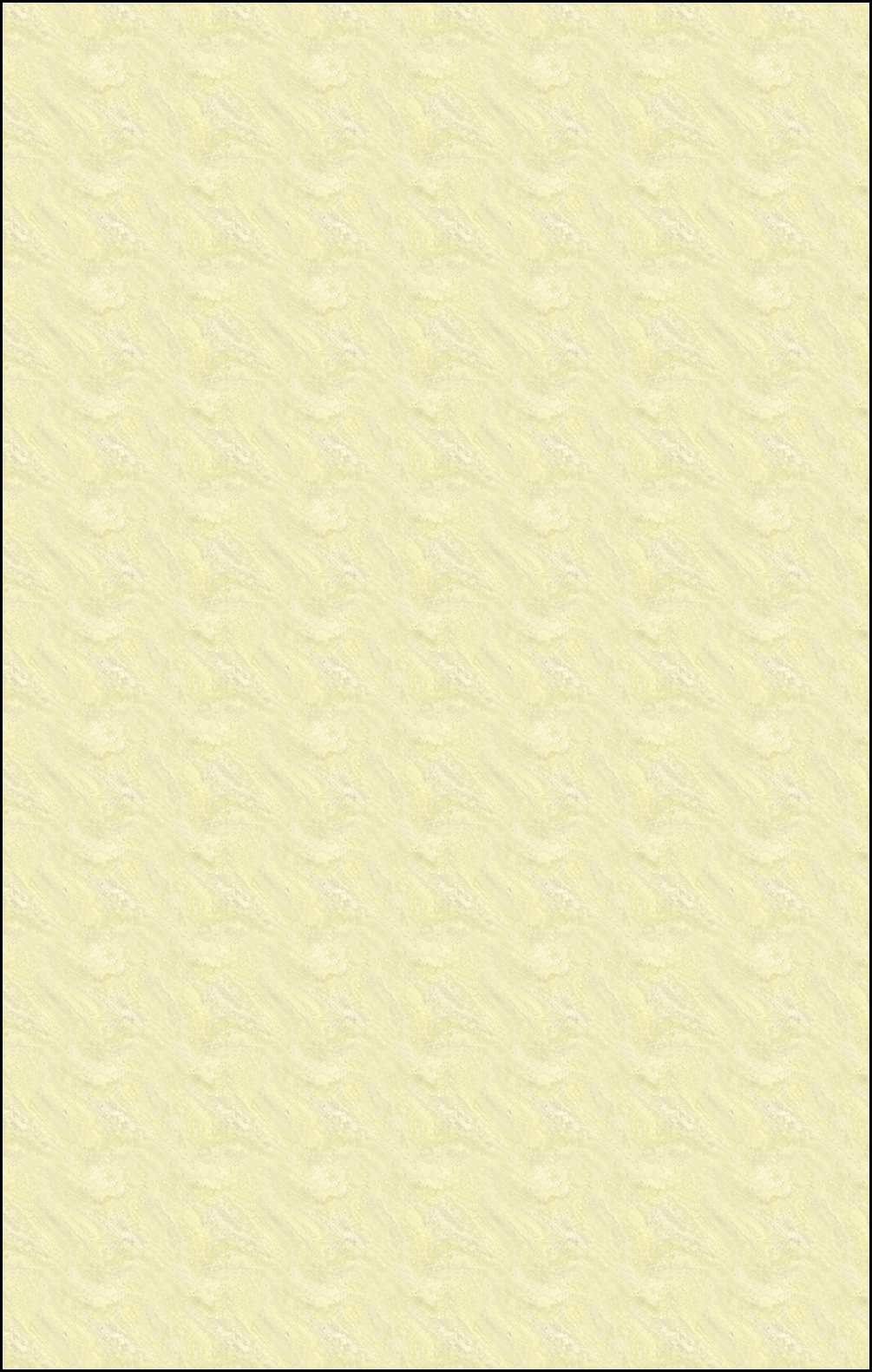 Casual Organic Dining on the Little Buffalo River
Food Service at the Arkansas House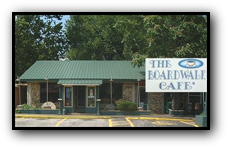 Testimonials

"Finding a restaurant that serves locally-grown, organic food is something that I haven't been able to find in cities of millions throughout the U.S. To find one here in Jasper, a village of 498, is a testimonial to the quality of people and visitors you have coming to this rare Buffalo River jewel, sitting on top of the world all the way from the Rockies to the Smokies and from Canada to Gulf."

J. S. S.
Las Vegas, Nevada





"All we consumed before paled in comparison to the Black Walnut Pie....this pie doesn't know what corn syrup is; it's too busy being dark, mysterious and coma inducing, all at the same time."

Arkansas Times




"You have excellent food"

Major General R. C.
Commander, Arkansas National Guard





"What a restaurant..."
Y.
Yakov Theatre, Branson, Missouri

Catering

"It was just perfect. We appreciate all you did to help
us."

J. and L. W.
Bentonville, Arkansas





"Thanks for the lunch you made for our Board of
Directors.....It was AWESOME!

M. D.
First National Bank
Jasper, Arkansas
1-888-ARHOUSE (274-6873)
The Boardwalk Café
Boardwalk Café

Down the boardwalk from the Arkansas House is the Boardwalk Café. The menu features scratch-cooked organic food grown by the farmers of Newton County, including elk, buffalo, beef, chicken, fruits, vegetables, artisan pastries and breads. We serve our Buffalo and Elk Sausage Breakfast anytime we are open. We offer limited room service to Arkansas House guests from 8am to 10pm. Click here to view the menu in a separate window as a printable PDF file, or view it below.


Catering

Let our catering staff make your private party or meeting fun and delicious. The American and International meals start at $12.50 a person on-site for up to 50 persons. We also offer complete wedding services.


Arkansas House Food Store and Gift Shop

If you are driving, canoeing, hiking, or just experiencing the outdoors, be sure to stop by the Arkansas House Healthy Food Store to pick up our food-to-go packages. We also have locally-produced fresh organic bread, milk and farm-fresh eggs. You can also purchase the locally-produced organic meats that are served by the Boardwalk Café.
Our Commitment to Organically-Grown, Locally-Produced Food

At the Arkansas House we feel very strongly about the quality of the food we sell and serve. Fruits and vegetables grown without the use of herbicides, pesticides, and fungicides, and animals raised without the use of hormones and antibiotics, are the fundamental basis for organic farming. What could be better than to eat clean, healthy food that has not been sprayed or injected with chemicals? And biodynamic farming goes one step further by taking into consideration all living systems, both on the land and the surrounding elements. Just as the pull of the moon affects the ocean and its tides, so too is our plant life affected by the same lunar effects on the soil - and this synergy creates healthy living soil, which is where all purity begins. So it is with great pleasure that we celebrate 7 years as a leader in showcasing an organic food and lifestyle philosophy. Over 95% of everything on the menu is supplied by organic and biodynamic, small family growers and producers we have sought out and supported for many years. In sharing the bounty of their labors, we celebrate them with a great meal.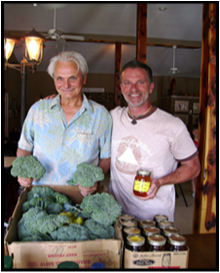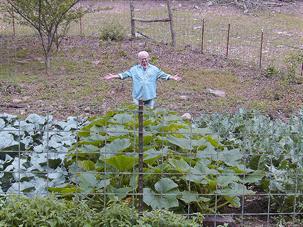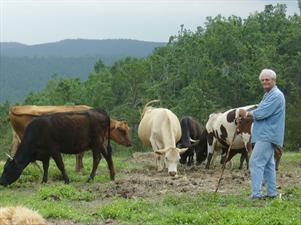 Buffalo River Honey Company beekeeper Eddie Watkins delivers "just from the hive" raw honey and Morganic Farms' Joseph Morgan exhibits giant organic broccoli heads and baby squash, all going to the Boardwalk Cafe kitchen.
Organic cattleman Joseph Morgan seen with his free-range, grass-finished beef herd, pictured here at Morganic Farm on Shiloh Mountain, mother mountain of the Big and Little Buffalo rivers.
Farmer/owner Joseph Morgan pictured in the Boardwalk Cafe organic stir-fry garden of broccoli, cauliflower, squash and cabbage.