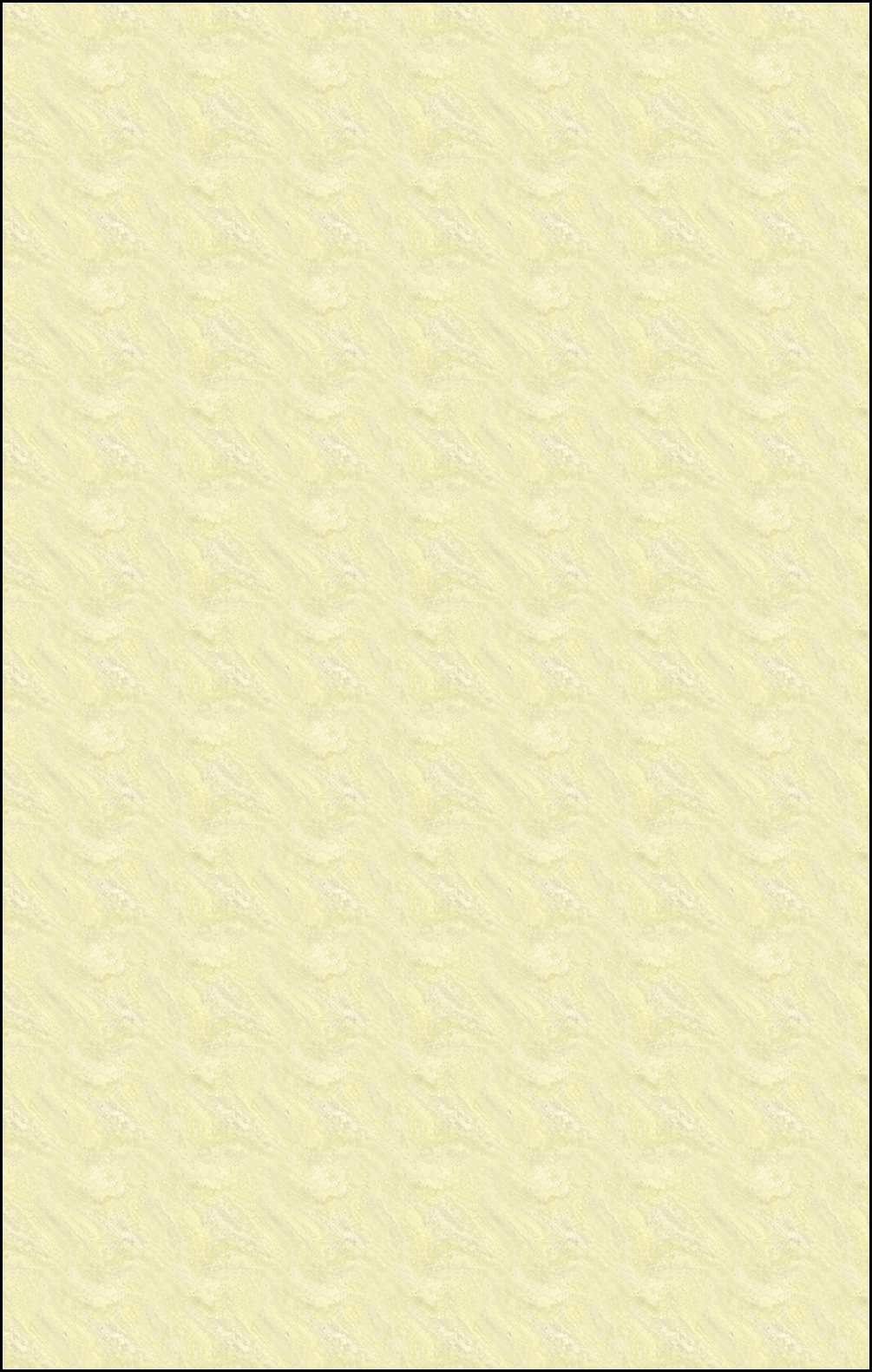 Farmer/owner Joseph Morgan pictured in the Boardwalk Cafe organic stir-fry garden of broccoli, cauliflower, squash and cabbage.
Casual, Organic, Local Wild Food Dining on the Little Buffalo River
Food Service at the Arkansas House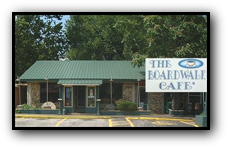 Testimonials

"Finding a restaurant that serves locally-grown, organic food is something that I haven't been able to find in cities of millions throughout the U.S. To find one here in Jasper, a village of 498, is a testimonial to the quality of people and visitors you have coming to this rare Buffalo River jewel, sitting on top of the world all the way from the Rockies to the Smokies and from Canada to Gulf."

J. S. S.
Las Vegas, Nevada



"All we consumed before paled in comparison to the Black Walnut Pie....this pie doesn't know what corn syrup is; it's too busy being dark, mysterious and coma inducing, all at the same time."

Arkansas Times


"You have excellent food"

Major General R. C.
Commander, Arkansas National Guard



"What a restaurant..."
Y.
Yakov Theatre, Branson, Missouri

Catering

"It was just perfect. We appreciate all you did to help
us."

J. and L. W.
Bentonville, Arkansas



"Thanks for the lunch you made for our Board of
Directors.....It was AWESOME!

M. D.
First National Bank
Jasper, Arkansas
1-888-ARHOUSE (274-6873)
The Boardwalk Café
Boardwalk Café

Down the boardwalk from the Arkansas House is the Boardwalk Café. The menu features scratch-cooked organic food grown by the farmers of Newton County, including elk, buffalo, beef, chicken, fruits, vegetables, artisan pastries and breads. Click here to view the menu* in a separate window as a printable PDF file, or view it below.
Casual organic and local wild food dining: Boardwalk Café
At the Arkansas House we feel very strongly about the quality of the food we sell and serve. Fruits and vegetables grown without the use of herbicides, pesticides, and fungicides, and animals raised without the use of hormones and antibiotics, are the fundamental basis for organic farming. What could be better than to eat clean, healthy food that has not been sprayed or injected with chemicals?
So it is with great pleasure that we celebrate 12 years as a leader in showcasing an organic food and lifestyle philosophy.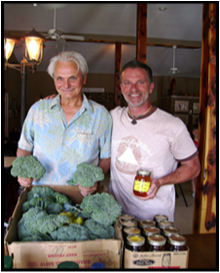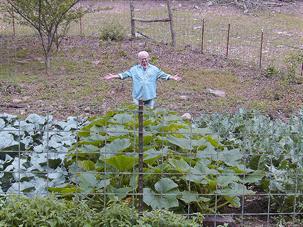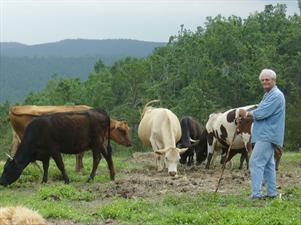 Buffalo River Honey Company beekeeper Eddie Watkins delivers "just from the hive" raw honey and Morganic Farms' Joseph Morgan exhibits giant organic broccoli heads and baby squash, all going to the Boardwalk Cafe kitchen.
Organic cattleman Joseph Morgan seen with his free-range, grass-finished beef herd, pictured here at Morganic Farm on Shiloh Mountain, mother mountain of the Big and Little Buffalo rivers.
*Our menu is subject to change in the offerings and prices. Whenever possible, the food we serve is certified organic, naturally grown, or wild caught.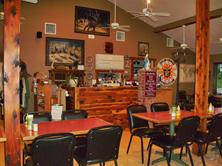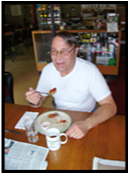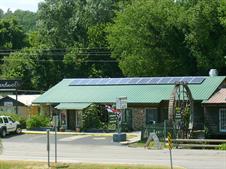 First solar powered restaurant in Arkansas