215 East Court Street, Jasper, AR
Use this form to send us a message. We will get back with you as soon as possible. If you would like to make a reservation, please call us at (870) 446-5900, or complete the form on the Reservations page.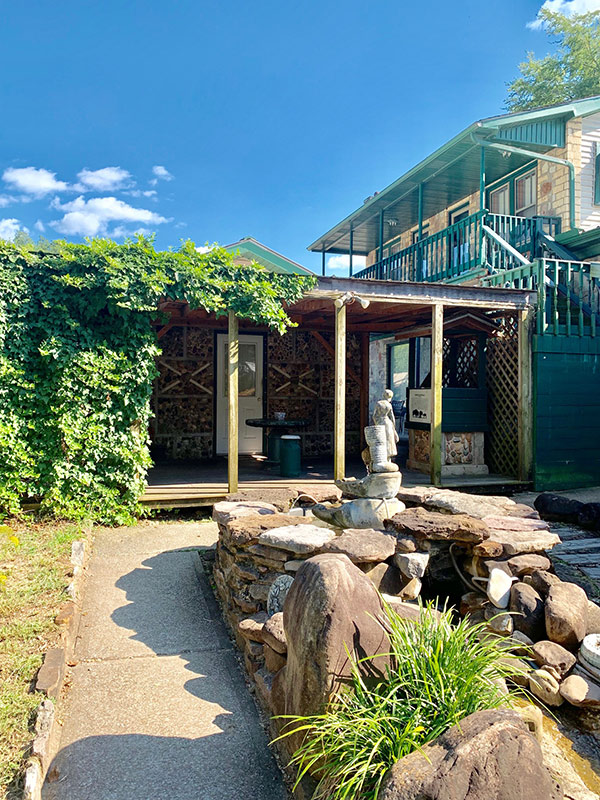 Information
Area Maps
These maps show the proximity of the Arkansas House to the Little Buffalo and the Buffalo National River. 
Payment & Secured Reservations
A non-refundable deposit of 50% is required to secure your reservation. Full payment is required 48 hours prior to your arrival. Upon booking your reservation, we require a valid credit card to hold the reservation and for deposit payment. We accept all major credit cards. Reservations made less than 48 hours prior to your arrival, require payment in full at time of reservation. 
Smoking
All of our rooms are smoke-free for the comfort of our guests. Smokers, please enjoy the gardens and decks within the complex, but refrain from smoking within 25 feet of any entrance to the buildings. If there is evidence of smoking in the rooms, you will be charged a $50 sanitation fee. 
Cancellation Policy
Due to our remoteness, cancellations affect us greatly. If cancellation is made at least 48 hours prior to reservation date, the deposit will be applied to a future reservation to be scheduled within 12 months of original reservation date. There is a $25 fee for rescheduling. If cancellation is made less than 48 hours of arrival date, full payment is due. However, if we are able to rent your reservation, we will cheerfully refund your payment. 
Damage Policy
Please remember, the rooms are for future guests as well. If damage or loss occurs to something in your room, let us know before you check out, otherwise the cost to replace or repair items will be automatically billed to your credit card.
Visit the Buffalo River Area Today
We Have Vacancies!
Complete the reservation request form, or call us, and we will get in touch with you right away.